Construction estimating tools are greatly beneficial to the industry. It doesn't matter whether you're the main builder, a sub-contractor, or solely an estimator; it helps to unify data, allowing you to gain accurate insights into each project's budget. And because of this, you can monitor and optimise the project's cost, allowing for better cash flow management.
Undoubtedly, it's an excellent tool. However, have you ever tried using estimating software with one screen? If you have, it's tricky. You may need to look at the project's plan while performing a takeoff. But, unfortunately, with one monitor, it'll either result in you printing off tonnes of paperwork or flicking back and forth between applications.
Without question, this isn't ideal. It's time-consuming, reducing concentration, and, quite frankly, something you don't want to do. For this reason, we recommend using dual monitors when using estimating software. Here's why:
1. Increased productivity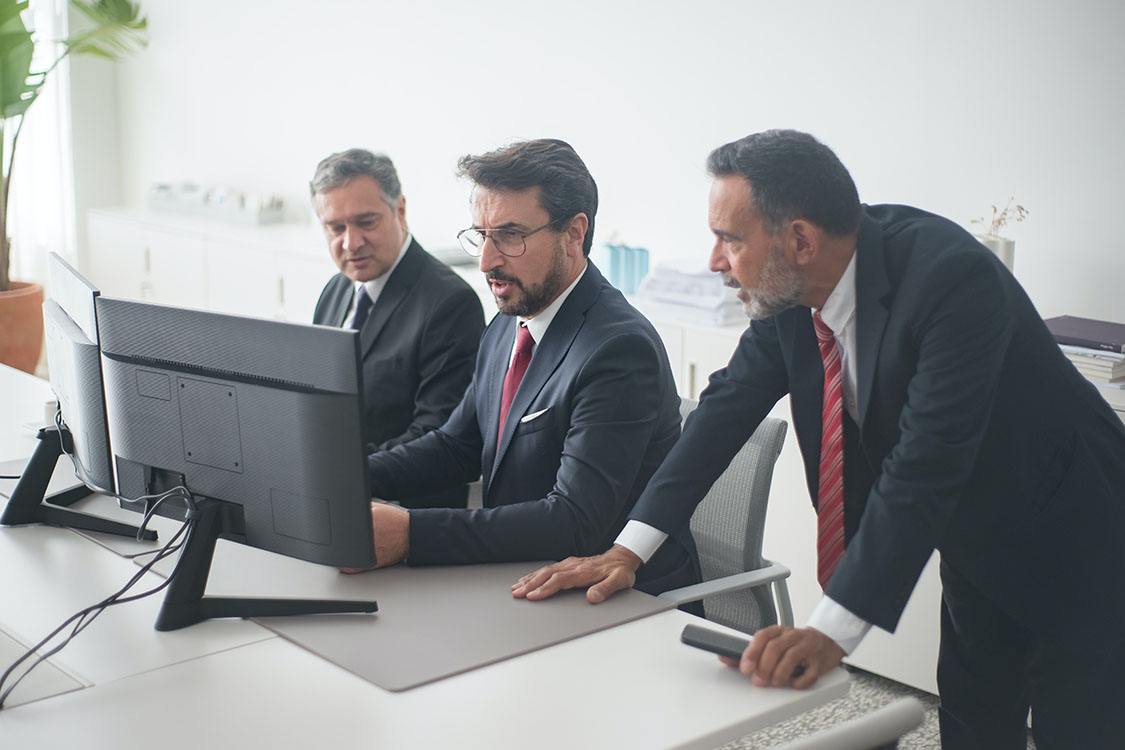 In the construction world, time is of the essence, especially when estimating jobs. You'll get many enquiries about projects that'll require a quotation. In most circumstances, you won't be the only company a customer has asked to quote. The client might have a pool of 2 to 10 potential hires, and as they receive quotes, you'll be less likely to acquire the job if you cannot estimate a job quickly.
Because of this, you need to quote accurately and fast. Using construction estimating software can help, but having access to a dual-monitor setup can assist you even more.
But how? A study from Jon Peddie Research sums this up perfectly. This 15-year-long research that included multiple surveys concluded that using a dual-monitor setup can increase your productivity by 42%. The reason is that "the more you can see, the more you can do".
Estimating a construction project requires a lot of data. Including a second monitor reduces a lot of extra work, such as printing paperwork, flicking through a datasheet, etc. Instead, you can have the required data on one screen and the plan or takeoff on another.
2. Using programs simultaneously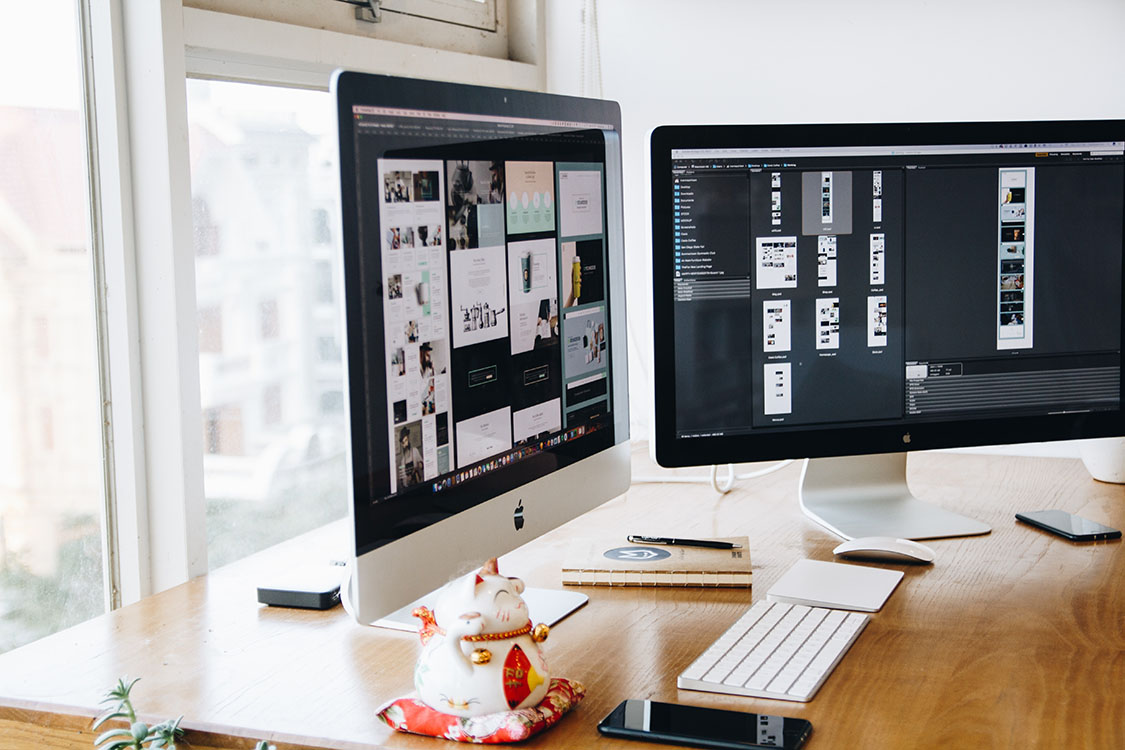 Leading from the first benefit is the ability to use multiple programs simultaneously. Why is this important? A study by the communication platform Slack revealed that app switching costs computer users 30 minutes a day.
Though this doesn't seem like a lot, let's look at this long-term. Over a five-day week, that's 2.5 hours; over a 260 working-day year, that's 130 hours.
Without question, it's an astonishing amount of time to flick between applications. However, with a dual-monitor setup, this problem is almost eliminated.
Considering this from a construction estimating perspective, you don't need to minimise and open important documents like a project's drawing, schedule, the scope of work, and costs.
Instead, you can have almost all this data on two screens. You could have the project drawing and scope of work on one monitor and a building plan on another.
3. Reference to critical information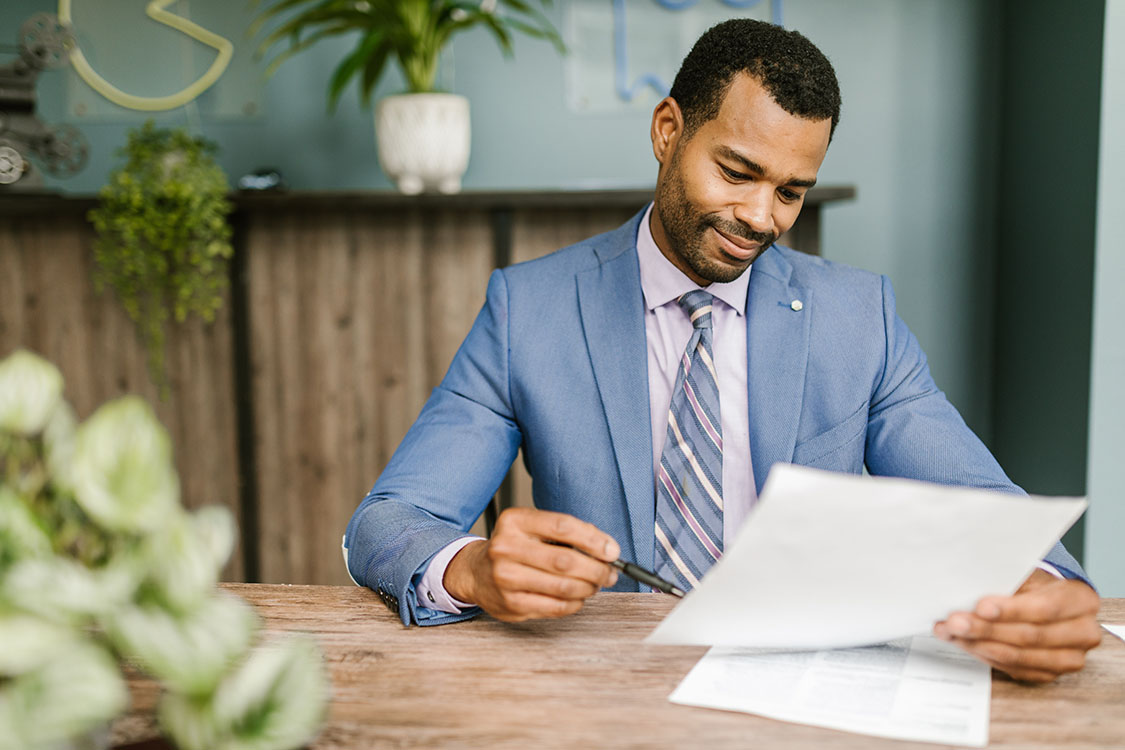 You can guess where this is going. Having dual monitors allows you to reference critical information more easily without changing applications or printing anything out. For example, one screen could have an important project-related PDF file with specific regulations, while the other could house your takeoff.
When you can achieve this, it makes construction estimating a lot easier. You won't need to open a file here, launch an application there, and switch between them all the time. Instead, you can have all the necessary information available to complete the estimation at record speed when having all the information at eyesight.
As estimators, builders or sub-contractors looking to budget or price up a job, you need accurate data. Having all this on your screens at once reduces the number of faults encountered and speeds up the process.
4. Better collaboration and communication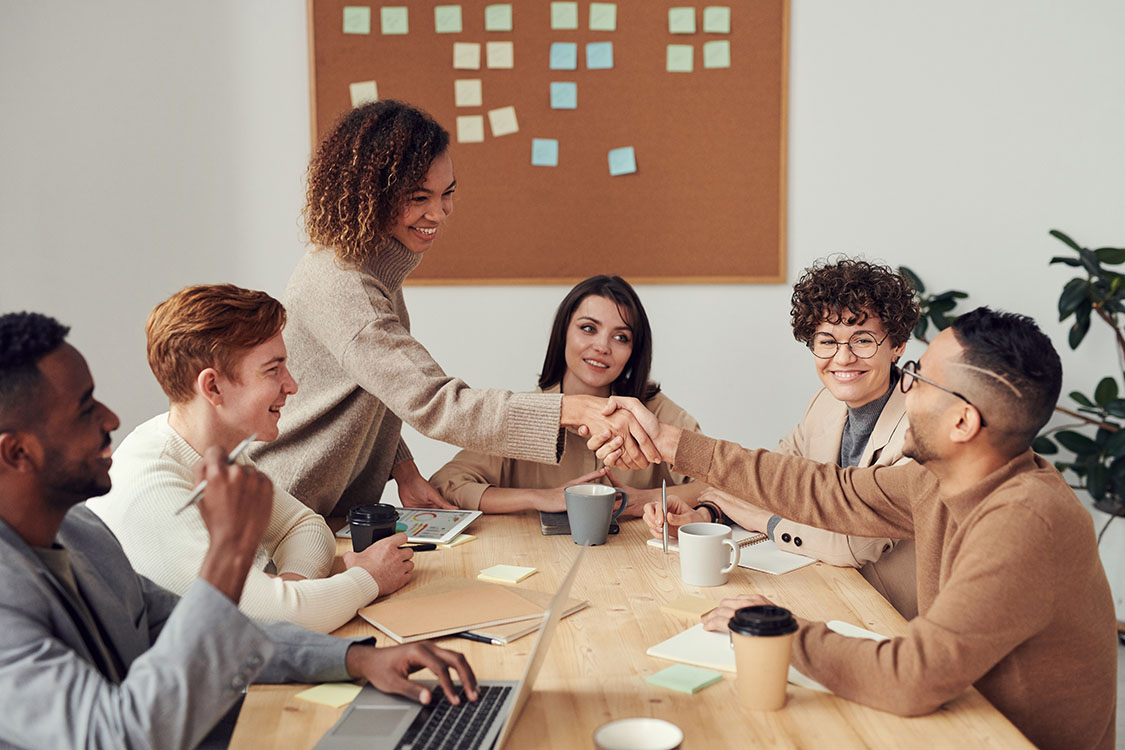 When budgeting a construction project, sometimes there are many moving parts. Typically, this occurs with larger projects. In this circumstance, several people may work the same job.
If your project requires multiple people to help estimate or organise the construction job, then collaboration and communication are key. To achieve the best results possible, you may need to video, voice call a team member or even host a meeting with the client while looking at your estimation.
With one screen, this is difficult. You'll need to minimise the collaboration and communication tools, like Slack or Skype, and then look at a single application. However, when you introduce two monitors to the setup, you can have the call on one screen and other important information on another.
5. Cost-effective & easy to use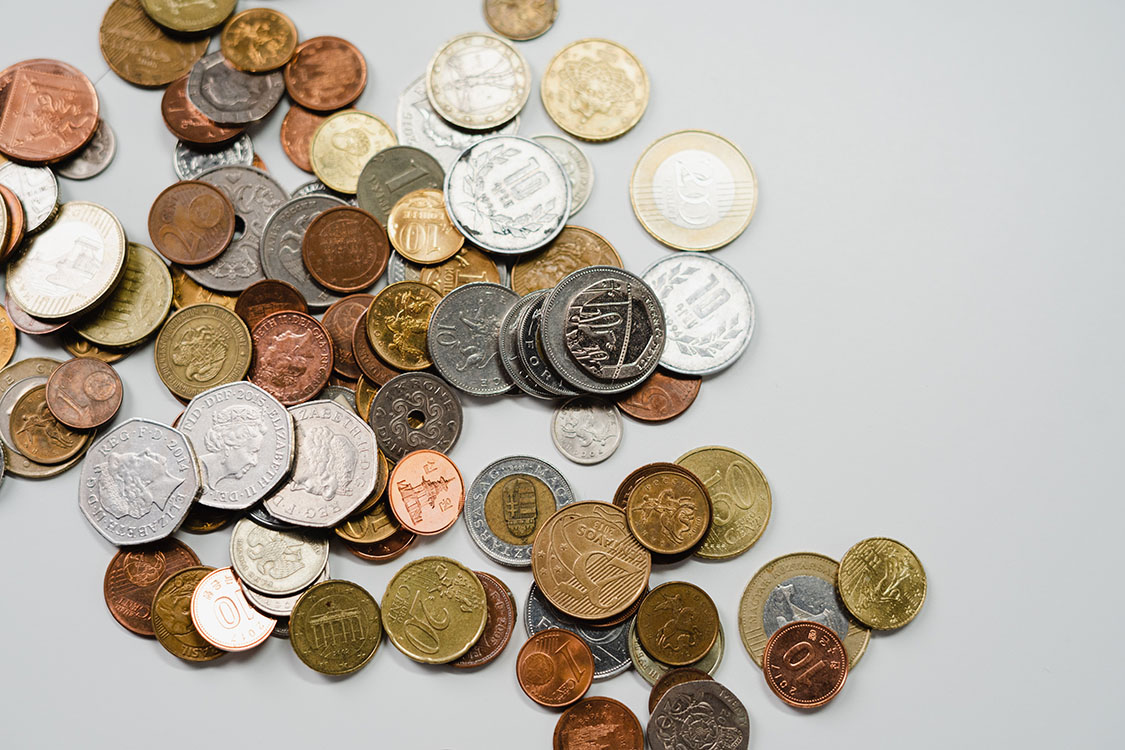 The last benefit of using dual monitors for construction estimating is that they're simple to setup, utilise and don't cost a lot. In the early 2000s, a dual-screen computer setup was a luxury. But nowadays, you can purchase another screen for around 100 – 200 pounds/euros/dollars, and they sometimes come with all the cables needed.
After purchasing a screen, it's as simple as plugging an HDMI into your desktop computer and monitor and then configuring it in your computer's settings. Though this might be daunting for some, it's only a few clicks on the 'Display' settings area (Only Windows).
But what if you use a laptop? That can also work. You can purchase something called an HDMI splitter. As most laptops only have one HDMI port, this simply plugs into the HDMIs location and has an external port for two HDMIs.
This, and the other benefits mentioned above, make dual monitors highly desirable for those in the construction business. When you can purchase something so cheap and reek massive timesaving, project managing, and productivity-enhancing benefits, then it's simply a no-brainer investment.
Let Dindo help with your construction estimating
At Dindo, we provide builders, contractors, and estimators with an innovative online estimating tool that helps them budget for projects. With our tool, you can keep track of your jobs, collaborate with team members, and develop a takeoff. And yes, you better believe it. Dindo works with a two-monitor setup, and it's our recommended way of using it.